It's difficult to believe that yet again there is another unthinkable tragedy. The amount of tragedy's, trauma's and unsettling events has become so common it's almost like being in a boxing ring, on the losing side and getting punched again and again and again. At some point, you will become numb.
It is not my place or purpose to comment on news events or politics. My opinions are just that—my opinions. But I do have something for you to consider.
I don't watch the news, and haven't for a long time. I don't read the long parade of horrible, ridiculous things that are set up as newsworthy "teasers" on Yahoo anymore. It just became too disturbing and distracting. Where is the promotion of uplifting and good things that happen on a daily basis? It's certainly not at the top of the page on Yahoo.
Have you ever noticed how reading daily news affects you? How do you feel after watching 30 minutes, 60 minutes, or several hours of "speculation" on the news (before the facts are verified) about a catastrophic event? I remember after 911 how the media showed the images of the planes hitting the twin towers over and over and over again. It was too much, just another video "beating."
After soaking in all that news, trauma, and tragedy how do you process it? How do you let it go? How do you deal with it in a way that doesn't destroy you or your outlook? How do you exhale it? You're still here, which means you have not yet fulfilled your purpose for being on this planet. Have you taken time to be grateful for that?
One of the most powerful ways to counteract negative thoughts, emotions and events is GRATITUDE. Gratitude is such a powerful and beautiful expression of thought and emotion. How different do you feel when you're thinking about things you're grateful for and sharing them with someone? Almost night and day, isn't it?
In my Heart of Success program on Saturday we spent time talking about what it's like to live a life filled with gratitude. There is always something to be grateful for, there is opportunity in every obstacle, and if you look close you'll be able to see the silver lining. It's there.
It's times like these, when there are unthinkable tragedies that we have an amazing opportunity to be there for each other, to take action and help make this world a better place. Time to remember that life is short and must be lived every day. Sometimes the Universe delivers a message to remind you to slow down and LIVE. If you got a wake up call, listen to the voice mail! Don't ignore it.
Here are three special ways I will support you on your quest in life, I'm ready to take that next step, are you?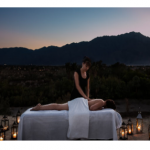 Is it time to take better care of yourself and slow down? I've created something just for you.  This is your personal invitation to join me in Palm Springs and Revitalize Your SELF  November 10-12.
Early bird offer save $200 (exp Thursday 10/5)
Get details and register today
An amazing luxury girls getaway retreat!
My admin, Summer has done a fantastic job to help me create all the plans so you can just show up.

Is it time for you to slow down, evaluate where you are in life and reprioritize where you want to go, to get unstuck, to face the music? I'm here to help.
Email me right now, let's schedule a powerful coaching conversation and make  your life the best you can be.
 Need a break and time to make new connections? I'll provide the opportunity.
Join me on October 19th for my first
Gratitude Celebration (Happy Hour) at Il Fornaio in DTC
5-7 pm (notice the focus on gratitude?)
Register NOW
Stay focused on where you want to go. Life is a journey. What you focus on expands, or as Lynne Twist says, "What you appreciate appreciates." Why not create the journey and adventure of your dreams?
Lastly, we lost an incredible music legend yesterday. Tom Petty wrote many soundtracks for my high school and college years. I didn't like him much back in the 70s, but grew to love him and his music soon after. He had a great sense of humor and a big heart. RIP Tom, thanks for all the stories and melodies, and riffs, we'll miss you!
"Don't let another day go by without living your dreams." – Lori Hanson