This is no ordinary weekend. This is an incredible opportunity for you to retreat from life for a couple of days and remove yourself from the constant stimulation of the external world, all the distractions, drama and stress. A chance to separate yourself from people you know, places you go and things you do at the same time every day, or week, this is an opportunity to break the pattern and revitalize your SELF.
This weekend get away will give you time to revitalize your: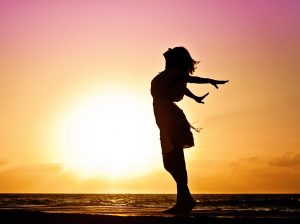 S – soul
E – energy
L – lungs with laughter
F – fun and play time
This retreat was an idea that came from my clients who struggle to find time for themselves. They had trouble keeping their appointment for weekly "me" time, and have difficulty carving time away from family to relax and have fun without any pressure. Well, this is it!  A weekend away with the girls to do just that. (This weekend is also for women who love retreats and "me" time.) There is no better investment than investing in yourself.
This is not a weekend full of training or meetings. This is a unique event created for you, centered around you and catered for you. We'll reserve the location, make all the arrangements, with a mix of group activities and alone time—so you can focus on feeding your soul.
Next Retreat Date TBA
Our 2018 Revitalize Your SELF Retreat
was at the luxurious Sycamore Mineral Springs Resort on the beautiful central coast of California in San Luis Obispo

 Give yourself the space and time to unwind, because you DESERVE it!
You will enjoy a mix of group and alone time, reflexion and relaxation.
Enjoy a short but beautiful drive from Santa Barbara, or fly direct to San Luis Obispo.

Hosted in a beautiful retreat setting, your weekend agenda includes:
Friday

Guest arrival 2-4 pm
Beach Relaxation Walk 4-5 pm
Weekend Welcome Reception 6 pm
SELF Celebration Ceremony

Saturday

Saturday morning guided visualization / inspiration
Saturday breakfast (at your leisure)
FREE Gift certificate for spa treatment on Saturday (value $140)
Optional morning Q&A / Strategy Session with Coach Lori
Saturday lunch with Lori
Enjoy options for outdoor exercise and activities
Reawakening Your Creativity, Focus and Passion (afternoon group activity)
Saturday meditation/visualization pajama party!

Sunday

Sunday Sunrise Meditation
"Come as You'll Be" Breakfast (Lori's powerful put it in action exercise)
Sendoff Surprise
Weekend Complete 11:15 am
 Top Ten Reasons You Want to Join me for this Luxury Retreat!
Take time to unplug, unwind and relax
Lower your stress level and take a nap
Connect and collaborate with other successful, like-minded women and get inspired
Meditate and center your SELF
Restore your energy
Let go
Improve your balance
Have fun – be spontaneous
Make new friends
Be creative
Sycamore Mineral Springs Resort and Spa
You will be staying at a luxurious Resort and Spa, as you arrive on the grounds you will feel the tranquility and notice your busy mind begin to calm. Our Friday SELF Celebration Ceremony will be and you'll enjoy wonderful meals from the resorts organic farm. Sycamore Springs offers numerous options for your Saturday Spa treatment. And guest rooms offer solitude and comfort to enhance your revitalization including a private hot tub on your patio and yoga sessions are included to attend on your own.
Registration Details
This exclusive retreat offers limited availability and is intended to provide a small intimate setting for a special group of women. Are you ready to invest in yourself, to pull away and unplug from the demands and obligations of daily life to restore, renew and energize your body and mind? Join me!
Your registration includes:
> Double occupancy room. (Single rooms are available if desired for an additional cost of $300)
> Friday welcome reception, breakfast (Sat/Sun), private lunch on Saturday are included
> Spa Treatment (Gift Certificate value $140)
> Yoga, Private Hot Tub on your patio
> Group activities, meditations and more with Coach Lori
Register Today (Two investment options)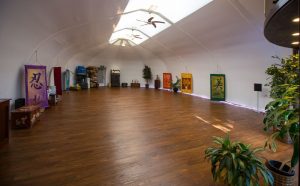 Option 1:
Early Bird Pre-Pay Registration $1297
Save $200
Expires: 1/4/17 ($1497 full registration)

Upgrade to Single Room
$300
(Both items need to be added to your cart for a single room)


Option 2: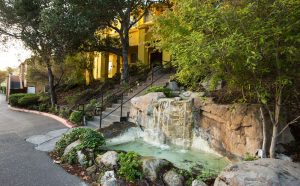 Register with Tw0 (2) Monthly Payments
– Reserve Your Room Today $798.50
– Make one additional monthly payment of $798.50
Payment option Expires: Jan 28th

Restore — Renew — Energize