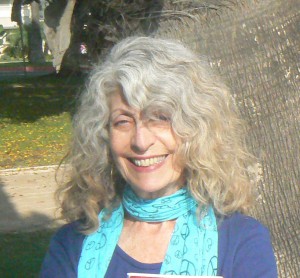 Tonight I'll be interviewing author, teacher, poet and all-round great story teller Rayni Joan for our Learn2Balance VIP Connection series. Rayni will share some of what she has learned about how to balance her life. Like many of us, Rayni had her share of struggles in life. But she has turned her struggles into opportunity and is now sharing her story to enlighten and inspire people just like you about ways you can follow in her footsteps.
Join us tonight, for this VIP Connection Club, Special Guest Interview wtih Rayni at 7pm MT (9 pm ET, 6pm PT). Here's the cool thing, if you are busy and can't join us tonight, you can listen later when it's convenient for you.
What is the Learn2Balance VIP Connection Club and how do I sign up? This is a special forum to give you information on all facets of healthy living all year round. Read more

Rayni Joan, author of The Skinny: Adventures of America's First Bulimic, a semi- autobiographical novel,  is a teacher, activist, poet, musician, teller of tales, actor, improv artist,  consciousness group facilitator, businesswoman, mother of sons, grandmother of granddaughters, minister, wedding officiant, astrologer, shaman, spiritual counselor, and cultural pioneer. She lives and loves in Santa Monica, CA. Learn more about Rayni www.RayniJoan.com
I'm excited about tonight's interview with Rayni. She is a joy to talk with and full of wonderful inspiration.
Coach Lori