I know it's been a little quiet on this end for a couple of months. Now I'm set for the New Year, with my 2020 goals, vision board and plans and I believe strongly in the beauty that will unfold this year.
2019 was an amazing year of manifesting things I wanted to accomplish and achieve. One of those things was 10 years in the making. It feels incredible to celebrate the completion of a long-term goal. and in the end, it's never as hard as it seems it will be. Other goals came quickly this past year.
Now the foundation is laid for a single focus this year. To fully immerse myself in my work and serve people, just like you who are ready to make a shift, or a tweak, or even take on something BIG that you "been gonna" do, or have wanted to stop doing for a long time. The beauty is that creating these changes whether small or big really starts with what's happening in your head, what you BELIEVE.
When you decide to do something, when you make the decision that you're going to: get a new job, find a new partner, buy a new home or car–and you feel strongly (believe in it) about it—what happens? With a strong level of commitment, courage, and staying focused on thing you decided to do, it usually comes to pass doesn't it?
It's when you decide you're going to do something and don't take any immediate action, don't do anything to look in that direction with conviction, and have the mindset, that it's never going to happen, then you don't end up with what or where you want to be.
Just like those people that like to wear a fitbit and check their steps – it's really just deciding that you want to get more steps in (exercise) and you want to make sure you do (so you wear the contraption) and you will monitor your progress to ensure you hit your goal daily, and adjust to more or less as needed. It's that simple to set and reach a goal.
I've got some great things planned for this year for you. I'll be hosting more webinars and live events to continue to provide you with tools to help you live your best life, live a magnificent life, live the life you've always wanted to live and improve your physical health, financial health, business, attitude and more.
In three weeks my first course will start. 3-Steps to Creating a Comfortable Cash Flow. This is for you if you've heard yourself say, "I can't afford it" in the last week, or if you're worrying about how to pay for all the money spent during the holidays, or if you have even bigger goals. Check it out and register today.
And if you're got the flow of money in a consistent place, please share with one of the many people who you hear complain about money on a regular basis. There is a strong under current of people who complain about, worry about and stress-out about money. Give them a hand and invite them to register for the class.
While you're here on my website, check out the other upcoming events.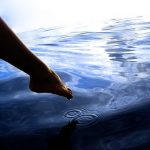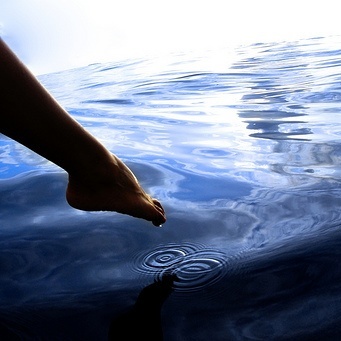 Revitalize YOUR Self Retreat (RYS)
March 6-8 (Live Event)
More details will be posted soon!
In Gratitude – The Success Whisperer