What is your philosophy about persistence, perseverance and finishing what you set out to do? Maybe fulfilling a promise, reaching a financial, career or weight goal, ending an unhealthy relationship or turning something stagnant on its side?
How committed are you when you decide to do something?
Many people make New Years Resolutions and make no real commitment to them. It's become kind of a joke. It's not convenient, and shifting a long-held habit, well that takes focus.
I heard a quote lately from one of my coaches that really smacked me upside the head. Something he was asked as a young gent starting out in his career, "Are you interested…or committed?" Just chew on that one for a minute. There is a BIG difference!
It's often not convenient to make the level of commitment required to shift your patterns to something healthier or to do big things in your career or business. And Fear? Fear is what keeps you stuck in life. This quote by Rafa says it so well. (He is one of my all-time favorite tennis players because of his commitment to chase down every ball and never give up on a point…)
Losing is not my enemy…fear of losing is my enemy."
—Rafa Nadal
100 Day Commitment
I made a commitment on October 25th to commit to a daily practice for a new program I invested in for a minimum of 100 days. You show up differently when you commit. There's no sitting on the fence when you commit, no guilt trips, no shame, no indecision.
I find it to be incredibly freeing and a helluva way to lighten your mood!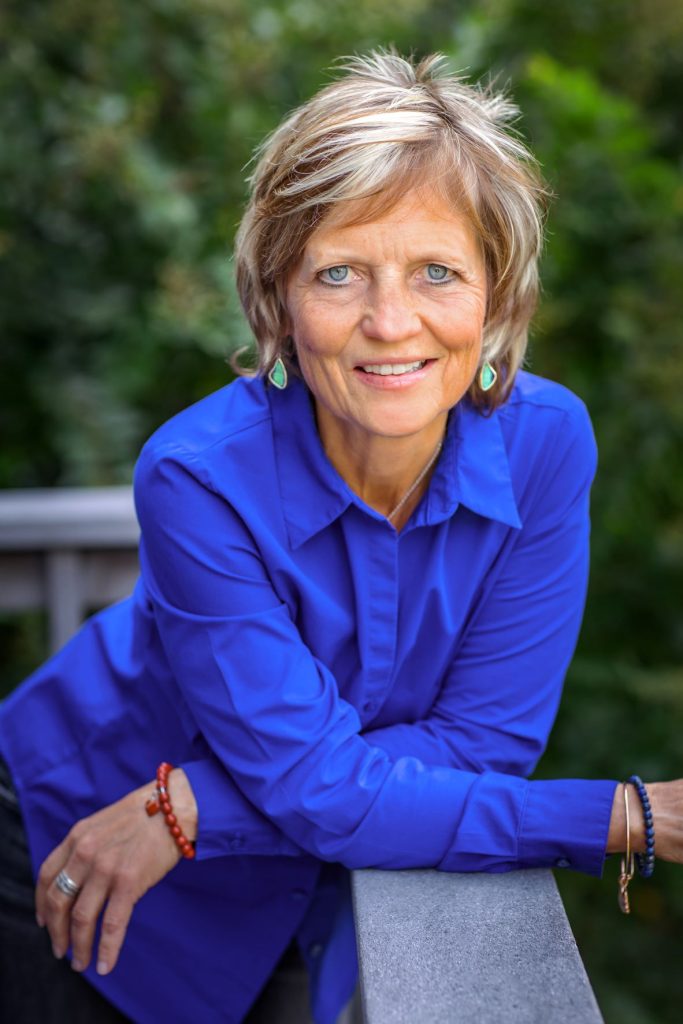 Monday was my birthday and I journaled for a good hour to start my day. I decided to make a 365 day commitment to no sugar, alcohol or vino (again). I got a bit lazy this past year and indulged occasionally. Thing is I ALWAYS feel like crap after I have wine. My body is just over it. And I know how awesome I feel when I live sugar-free, so for me it's a choice worth making. I gain so much clarity and awareness on this path. Plus, it's so much easier to maintain my weight without it, and as you know I'm all about the strong foundation of holistic nutrition and health.
Your Turn!
What do you really want to accomplish? Will you commit to for 100 Days?
You have NO Limits!

Post below and tell me. (Saying it, makes it more real.)
Empowering Female Leaders
This past month I've had the pleasure of teaching my new seminar
(Elevate your voice, Empower your self, Excel as a leader)
to 17 female principles at a school district in Chicago. It is so inspiring to see how just having one hour a week to shut the door and reflect on life makes a difference. By evaluating their priorities, sharing tools and techniques that they put to immediate use and providing an opportunity for them to take a breath, get grounded, reduce stress and find new ways to deal with challenges of public education – they are seeing results. These ladies are superheros!
Announcements
I created two new events, for you.
My events are always born with you in mind. Creating new ways to help you be more focused, improve confidence, and make commitments that take your life, career or business to the next level.
End goal to improve your quality of life.
This is your invitation to join me and other like-minded leaders
for a creative and magical experience.
Enlightened Leaders Conference
Join us Dec 2-4 (Virtual)
– Be the leader you were born to be
– Gain respect
– Gain trust
– Gain success
– Confidently lead your pack

Get Details and Register Today
(Save $100 with Early Bird expires Nov 11th)

3 Keys to Gain More Trust and Respect
in the Workplace
Join me for this powerful 90-minute Masterclass
Nov 17 or 23 (classes 11:30 am or 5:30 pm)
Align your voice to be heard
Command the respect you desire and deserve
Get Details and Register Today
2022 Events
Heartbeat of Success
Jan 22, 2020 (virtual)

Mark your calendar now to join me for a full and fun day to create and commit to your plans and goals for 2022. Get the jump start and tools you'll need to set yourself up for Next Level Success.

Registration opens in December