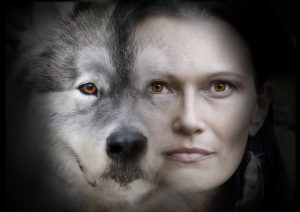 Scale of 1-10, how happy are you?
1 – in your life
2 – in your career
3 – in your body
4 – with your finances
5 – in your relationships
Are you genuinely happy with who you are, what you do, and how you show up in life?

Is there room for you to grow?

For most people there is—it's just a question of whether you are willing to step forward into the new, the unknown, the dis-comfort of shifting old patterns and creating new beliefs…no matter you age or how good you are at your job.
Your Next Level
If you're not growing, you're stagnant and probably stuck in the rut of "good enough." What if you gave yourself permission to go from good to GREAT?
I want to help you do that. Not next year, now—December 4th.
I've condensed my Enlightened Leaders Conference to a one day event.

If you are a leader, this is an event you don't want to miss.
Take inspired ACTION: Register now for this next-level leadership experience.

It's been a difficult time, there's no debating that, I find this quote very inspiring, I hope you like it too.
---
You may encounter many defeats,
but you must not be defeated.
In fact, it may be necessary to encounter the defeats,
so you can know who you are,
what you can rise from,
how you can still come out of it.
—Maya Angelou
---
Events for YOU
Enlightened Leaders Conference
Join me Dec 4th
Live (virtual) Interactive
– Be the leader you were born to be
– Gain respect
– Gain trust
– Gain success
– Confidently lead your pack
Get Details and Register Today
(Save $50 expires Nov 24th)

3 Keys to Gain More Trust and Respect in the Workplace
Join me for this 90-minute Masterclass
Nov 23 (11:30 am or 5:30 pm)
– Align your voice to be heard
– Command the respect you desire and deserve
Get Details and Register Today
---

2022 Events
Heartbeat of Success
Jan 22 (virtual)
Mark your calendar now to join me for a full and fun day to create and commit to your plans and goals for 2022. Get the jump start and tools you'll need to set yourself up for Next Level Success. Registration opens in December