This past weekend I had the honor to host another Mastermind Weekend Retreat with an intimate group my clients in the Colorado Rockies. There is something about being in the mountain air, scenery, and greenery of the trees that is incredibly uplifting (more than just being above 10,000 feet!).
We had a full weekend that included time for rest and relaxation, spa treatments and the bonus of watching some of the Go Pro games. I've never seen a dog jump off a ramp up into the air to snatch the prize at 7'4″ and splash into the water. I was impressed—and they were having so much fun. It's definitely a step up from the water jumping competitions.
The purpose of the weekend, was creating space—a safe space, to continue the journey of self-exploration in collaboration with other clients to create the life of their dreams. Sound too far out there for you? Just talk to one of my clients, it is possible to create the life you want to live. Suffering and Struggling are optional.
By getting away for the weekend, taking time to slow down and spending time in group activities and discussions to better understand themselves and others, provided significant breakthroughs for everyone who attended. There were big AHA moments and a few tears along the way and everyone left inspired to take action on their breakthrough goals.
In a world so full of criticism and hatred, a world full of people consumed with the need to control, play games and cause drama; you may find it hard to enjoy what you do and be passionate about your work. The good news is you have a choice! If the life you're living right now, isn't the life you want to live, there's still time.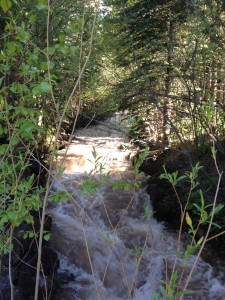 But as we've seen again this weekend, you don't know how much time you have on this planet. Each day you can live fully, each day you can be your best self, each day you can face your fears and reach for what you really want. And you don't have to do it alone.
Coaching is such an incredible gift, and one talent I've been given to share with you. Wouldn't it be nice to have someone who listens, who collaborates with you, guides, challenges and encourages you—and holds you accountable? Where could you go, who would you be and what could you do, if you lived in awareness (instead of autopilot), were fulfilled and living your passion? Call 720-346-4640 or email me today to start your Performance Coaching program and let's create some serious success for you. Don't wait any longer, take action today.