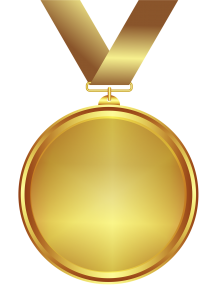 By Lori Hanson
Okay, so obviously we're not all headed to the Olympics, but do you have an Olympic-sized dream? What have you "been going to do" for a long time and either can't get started or have failed at a time or three? The way you learn is life is by setting big goals that will stretch you and learning how to break them down into manageable piece so you can achieve them. But, there are a few things that must be added into the recipe for success.
You need motivation, concentration, consistency, laser-focus, positive attitude, ability to keep yourself pumped up and a way to keep yourself headed in the right direction when you're down and off track. Kind of a tall order to do all alone isn't it?
As you watch the Olympics one word you hear over and over is "Coach." All athletes have coaches, most of the successful people you know have coaches (even Oprah). In addition, to the items listed earlier, a coach is someone who has traveled on the path before you and knows the ropes. They know when to push you and when to stay out-of-the-way and let you process things on your own.
It's a powerful equation, teaming up with a coach. It brings the perfect combination of what you want and what you need to succeed. And who doesn't want to reach their goals sooner vs. taking a few years on the side-street of trial and error? When I decided to write my first book, I hired a coach. When I left the corporate world and wanted to be a professional speaker, I hired a coach. I've been able to do so many things in a short amount of time that otherwise would have taken me years to figure out…and I'm not that patient! Are you?
So whatever your dreams are, look for that person who can help you get there working smarter and following an up-to-date GPS system that will keep you on-track poised to knock out your goals on time, or early. Because the fulfillment and achievement of goals brings confidence, joy, improves quality of life and can even add a layer of peace and contentment for you.
So whether your goal is to publish your first book, get that promotion, find a new relationship, start your own business, lose weight, improve your golf game, recover from your eating disorder…or just plain improve your health and quality of life, you'll reap significant benefits by hiring a coach. If you're not sure what your goal or passion is, a coach can help you define it. You don't have to do it alone. Remember the old saying, "Two minds are better than one."
Ready to get started today? Run…don't walk to your future. You'll be so glad you did.
Lori Hanson is a stress, nutrition and eating disorder coach who works with clients internationally. She is the award-winning author of three books, a media favorite appearing on international radio and TV and a motivational speaker. Her goal is to help individuals live in every moment, and she gives them the tools to do it. Learn more about her life coaching programs.
©2012