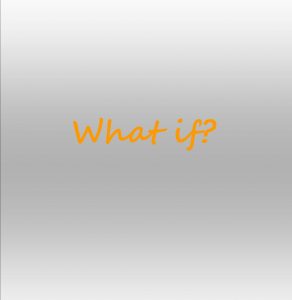 What if you were to experience the life that is happening now vs. spending your time on the one you wish was happening? What if you live every day, every moment fully? Not something most Americans practice is it?
What if you just focused on appreciating the moments you are given? Every thing that happens is just another experience in life, whether it be a tragedy or bliss-filled moment. Both are, in the end just things you experience. Things you learn from.
"The highest way to learn is to take each moment of your life and realize that what matters is to live it fully. If you live each moment completely, you will have a fuller life and you will not fear death." Michael Singer
How much time have you thrown away or wasted with busy-ness, or worrying about something that is trivial, or something you cannot control? How many moments do you spend thinking about what you're going to do next, instead of what you're doing now? Are you living in your mind, or living life?
I experienced the profound effect of being in the moment and concentrating intently on what I was doing vs. day-dreaming while lifting weights. Looking at, focusing on my bicep or thighs or hamstrings instead of what meeting comes after my workout made a big difference for me. Suddenly my muscles responded like never before…because I focused on that very moment. What's the point of going through the motions in a workout? Or walking outside while being glued to your phone?
What's your perspective on your life today? Are you afraid of dying? Have you ever asked yourself why? If you live each moment fully, you're leaving nothing on the table. You're fully engaged in every experience and that brings about a more meaningful life.
Do you think about dying? Probably not, but what if you live your life every day as if it were your last? What if you were so intentional that you fostered no regrets? You let the important things drive where you go and what you do, and how you talk to your spouse, kids, boss, employees or co-workers.
How much different would your life be, if every day was treated as the most important day of your life? You don't need to have a ticking clock or pending health diagnosis to accept this challenge—merely a desire to be present, and live your life from a place of joy, happiness, gratitude, love and authenticity.
That is living in the moment, appreciating the experiences life gives you, not asking for more or less, but living full out. And what if this is how you approach your life, every single day?
Wow – and in less than one hour after finishing this blog I received a call from my friend Cathy Pippins letting me know that my good friend, golf buddy, tennis partner and co-worker Henry (her husband) just passed away at the age of 65. RIP my dear sweet Henry with a heart of gold and an infectious smile. You were a mentor who taught me how to be a great consultant, a wonderful friend and you always had my back.