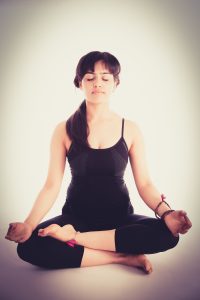 I was sitting at a stop light yesterday and watched while the girl next to me texting the entire time. When the light changed, she continued to text, right through the busy intersection, oblivious to what was most important in that moment, and the risk she was creating for herself and others. Was it really that important, right then?
How often are you distracted during the day? Do you walk down the hall, out of your office, into the other room and completely forget what you went there for? Where did your mind go? What thought or thoughts did you start to contemplate or analyze or bitch about in your head that distracted your mission in the other room?
Your days are filled with an average of 50,000 thoughts.
Our life is made up of moments. How many moments do you remember and celebrate at the end of the day? Were you distracted by surfing the internet, the ding of an incoming text message, glued to Facebook or Instagram?
Maybe it's just what someone else said or did that derailed you. It happened in one moment, but then you let it distract you for the next few hours…or days?
Close your eyes for a minute and think about the ideal work day, the ideal weekend, or the best evening you could have. What does it look like? How does it feel? Are you easily getting things done at work that make you feel confident, accomplished and proud of yourself? Are you enjoying time with the family, or your significant other and doing things that allow you to fully "BE" and absorb yourself in the moment?
At the end of the day when you review your goals, or To Do list, were you as productive as you wanted to be, or did you get swept away by things that beyond that moment didn't matter?
When you continue to add the same task on your list day after day, you start to experience negative thoughts, from the woulda, shoulda, coulda club. By contrast, when you are dedicated to a task or activity you build your confidence and sense of fulfillment.
Why not invest your mind and physical actions at the same time and do away with the distractions? You'll gain the highest value from your life experiences because you were completely there—mind, body and soul. And that is a big payback on your investment.