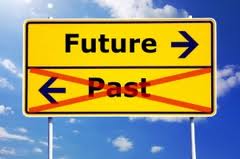 Can you feel the energy? Have you seen or heard the buzz this week?
There is so much excitement in the air, because Tiger Woods is playing in his first tournament since his car accident early last year.
Yeah, it's not "just a car accident," they almost amputated his leg.
He spent 3 months in a hospital bed in his living room.
And now he's full of metal rods and screws, which limits his mobility.
Yet there he was last week, flying up to Augusta for a practice round to see how it went. The mind, hands and swing are there—it's the recovery of four rounds and walking the course that has been in question.
I don't know about you, but I've had some "mug-wumpy" days in the last couple of weeks. My energy was off, my brain wasn't engaging the way I wanted it to…distracted by weather, wishing the crazy 40-60mph winds would stop…
And then I think about what Tiger has been through to recover and get to this point, and I felt humbled and asked myself "what do I need to feel in love with life today?"
So if you ever wonder why I have this obsession with sports and athletes, it's the resilience, the never, ever give up effort they give to their "job," their passion in life.
I commit to do better. To be a better leader and role model of living each and every day fully, consciously. Grateful for what I have, and owning my magical gift of helping people improve their quality of life, whether coaching, a retreat or speaking. Speaking of speaking…
If you live in Denver metro, I'm delivering a program on May 6th to support the South Metro Chamber, Women in Business Series. My program is Show UP, Get UP, Speak UP, Permission to Reach Your Next-Level

It's FREE to register, I'd love to see you there!
Here's the link to register
Here's another FREE event to support you on your journey to the Next-Level.
I'm hosting a LIVE 90-minute Masterclass April 13th.
Amplify Your Voice, Turn Up Your Confidence
(option for day or evening)
Get the Details and Join Me
Resilience is fueled by commitment, persistence and courage.

There's no room for excuses when you're determined to reach your destination.
You have NO Limits