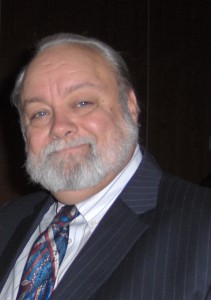 By Lori Hanson
It's a cold, chilly, lackluster day. We woke to snow that has already melted, but the gray of the day is here with us and will remain in my heart for a while longer. Yesterday a very dear friend of mine passed away. Very suddenly. At the age of 58.
It's too soon! We cry to the Universe, why did you take him so young?  Death is a difficult thing to comprehend, process and figure out where to put in our lives. Especially when it's someone close to us that we love.
As a younger woman I had a great FEAR of dying. When I took a job in 1988 as a traveling consultant I was really nervous about being on a plane every week. There had been a few planes that didn't make their destination that were etched in my brain. I called my all-knowing, well-informed father who traveled regularly and asked him, "Dad, how can you fly all the time and not be worried about crashing?" He replied with an answer that I was quickly able to process. He said, "When you make flight arrangements and realize how many planes there are up in the air every day, you realize that statistically it's a rare thing for a plane to crash." And from that day forward, I developed the belief that I would not die in a plane and it changed my perspective in death and dying.
But that was just the start. As I traveled the road to recovery from my 30+ years of bulimia and self-hatred I found another new perspective to add to my belief system that has helped me to cope with death in a different way than most people I know. You see, I feel that we each come to this earth for a specific purpose. And once we have accomplished that purpose whether it includes a long life or a short one, we have completed our mission and it's time to go.
So instead of living in fear about what will  happen when those whom I'm close to leave this planet. I embrace every day I have with them. Fortunately as a part of my journey to recovery I rediscovered a whole new appreciation for my family that I've never known before. It brought me back to Denver, for which I am very grateful.
And today it's my turn to be part of the support system for my dear friend Donna Smith, her mother Grace who was my next door neighbor for sixteen years here in Denver. Son Nick, Rodney's daughter Chelsea and Donna's siblings Karen and Steven as we process the death and celebrate the life of a very special man, Rodney Smith.
Rodney was a fixture in the Denver arts and theatre community for many years. In the early days that I knew he and Donna he managed Buell Theatre, Red Rocks amphitheatre and the Coliseum. They would invite me to shows and my favorite one of all was seeing Sunset Boulevard, because afterwards, Rodney gave a technical talk about how many Semi's it took to move the show, how much the set weighed, and all the technical behind the scenes details–which I found totally interesting. Call me warped, but I liked that almost better than the show!
Rodney and Donna were my entrée into the world of arts and culture. They shared so much with me and turned me on to a world that was completely different from the corporate world I lived in. There was always a sense of freedom, (and lots of late nights) in their world.
As the General Manager of the Denver Performing Arts Complex, Rodney was heavily involved in the management of the Ellie Caulkin Opera House. Again, I got a private tour and learned about all the details, acoustics and technology that was built-in to the Opera House. The completed project was incredible.
Rodney has been in San Antonio the past two years as managing director of the Bexar County Performing Arts Center again leading the multi-million dollar renovation of the Municipal Center into the Tobin Center for the Performing Arts. Donna was getting ready to move in April to San Antonio.
Fortunately I was able to spend last Thanksgiving with these two very special friends in their home. Rodney a gourmet cook, known for donating his cooking services as silent auctions cooked up a great feast and we had a wonderful day with friends and family.
RIP Rodney Smith. Beloved neighbor and friend, husband, son-in-law, father and lover of the arts and cultural community. Thanks for all of your contributions to make arts and culture an incredible experience for the people in Denver. Thanks for everything you shared with me from the Red Rocks Film Festival to the private tours and event tickets. I'll miss your smile, your interest in exchanging recipes and cooking ideas. And for your tolerance and generosity in helping the men in my life! I will miss you always and I will hold up my promise to you to be here for Donna and Nick.
I can still see the twinkle in his eye whenever I saw him and said, "Hey Rodney, how's it going?" His reply was always, "I'm livin' the dream."
RIP Rodney Smith 1952-2011
Read the Bexar County Press Release
©2011