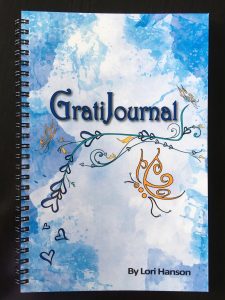 I'm in awe of what has been happening—manifesting in the past month. While there is so much negativity and drama in the world around us, there is still a path to create a direct connection to positivity and resilience, and it starts with where you're focused. (Where have you hear that before?)
For starters, after 10 years of "I need to create a journal" I've finally did it.
And the feedback in just the first week has been powerful and amazing.
My GratiJournal is a small, but powerful way to support your daily practice of gratitude, time to get centered, set your focus and prioritize self-care. The first few pages will help you to set goals and stay on track with periodic accountability. It's spiral bound, which makes it so much easier to write in!
Cover design by my very talented Ninja Warrior nephew, Justin Coconato.
Enjoy a discount when you "Share the Gratitude" and invest in 3 copies
Order before August 1st and I'll refund your shipping.
I'll debut the GratiJournal tomorrow for the first time at my keynote for the Women of Influence Lunch (yes, it's actually LIVE). I'm sharing one of my new keynotes: Go for Gold: 4 Steps to Train Your Brain for Success. The event organizers were blown away that this event sold out in just a matter of days.
There's more…
After the Daily Mindset Sanitizers videos, I had such wonderful feedback and gratitude from you, that I knew I needed to do more to serve and support you in an economical way.  A way to continue inspire  and help you to keep moving forward and looking for the light.
I'm so happy to share with you the creation of my new group coaching program! My coaching programs have always been one-on-one, but I made the decision to shift my perspective so I could be available for you wherever you are.
The Success Whisperer Coaching Club
starts August 12th
15 weeks to Focus, Clarity, Resilience, Freedom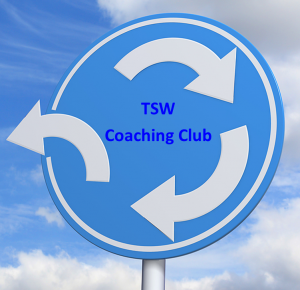 What can YOU do in 15 focused weeks?
These powerful coaching sessions and transformational tools will help you align your focus, create clarity on your desired results, find the resilience to be courageous and free of fears and doubts…freedom to be you.
Is it time for rediscovery?
Maybe during this downtime you realized there is more to life than the way you've been living. And that you're life could be fuller, more balanced, more fulfilling, more prosperous…and more fun!!!
But you don't know what to do, or where to start to make it happen.
That's where I come in…
Having a personal coach and guide to help you get unstuck, release your fears and doubts and reduce your stress and anxiety is something so many are looking for right now. Just reading a book, or listening to a podcast isn't enough. It doesn't come close to having access to personal guidance, instruction, feedback and accountability on a weekly basis.
Even if you slipped into the deep end these past few months, drank too much alcohol, hit the Hagen Dazs and became the BEST at binge watching shows, or lost yourself in anxiety and depression… We'll start wherever you are.
I've had so many personal comebacks and that's why I know that together in a group of like-minded amazing people who are ready to create a better self (this has to start with YOU), a better life and a better planet with more respect, peace and equality—you'll create whatever level of personal and business success you desire.
Sound like something that will help you take a deep breath? Awesome, let's do it!
Get details and register today
Seating is limited to provide the best results with personalized connections.
Oh! The first ten people to register will receive a FREE copy of my new GratiJournal!
Join the Club to reset, reinvent your reality and be resilient. Your path to Freedom awaits.
After August 12th no new members will be accepted.