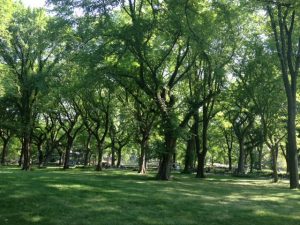 Do you have those days where you just feel stuck? You feel like you're not headed anywhere and aren't sure why?  Or, occasionally you have a day that everything just feels off, or everything seems to go wrong? I have them.
It can be confusing to feel like you're in neutral—or in reverse! But when situations slow us down, it's only a reminder to look inside. It's time to explore what the message or lesson is and what direction it's pointing you.
It's easy in those moments to get really focused on how to fix what's wrong. But in actuality nothing is wrong, and you don't need fixing. Because you're focused on fixing what you think is wrong, you ask disempowering questions when you meditate or pray. You want the fix, you want to complete the analysis on what is happening and to get the answer on how to pay the rent, stop the pain, etc.
Michael Beckwith says, we need to go inside and ask empowering questions, such as:
What is trying to emerge in my life? (I love this one!)

What is my gift to share?

What is my purpose?

Why am I on this planet?
Those aren't questions that are top of mind for you on a daily basis are they? But when the Universe slows you down, and your situation feels overwhelming, remember that every day is part of the journey.
Every day is here for you to experience it. There aren't throw away days that don't count, just because they didn't turn out the way you planned. Instead, ask yourself what am I to learn today? Who am I to meet today? How can I help, or inspire someone today?
You'll get out of your head and focused on something more positive. That will lift you up and you'll get the insights you're looking for. An intuitive nudge to go somewhere, or call someone, or you'll have a completely unexplainable experience of synchronicity, (I love those) maybe you'll have a dream that brings you the information you've requested. Stay aware and tune in to your environment and your life.
When you're present in this moment, you'll see that every day of life is truly a gift.