It's such a wonderful time of year. I love the Summer with longer days, more sunshine and yes, the heat.
I've been dusting off the golf clubs recently and that always makes me very happy. Especially when I play the fun course up in Evergreen. The elk leave their marks all over the greens making it difficult to putt, but the views (photo below) make it all worthwhile. Sometimes it's not just about the score!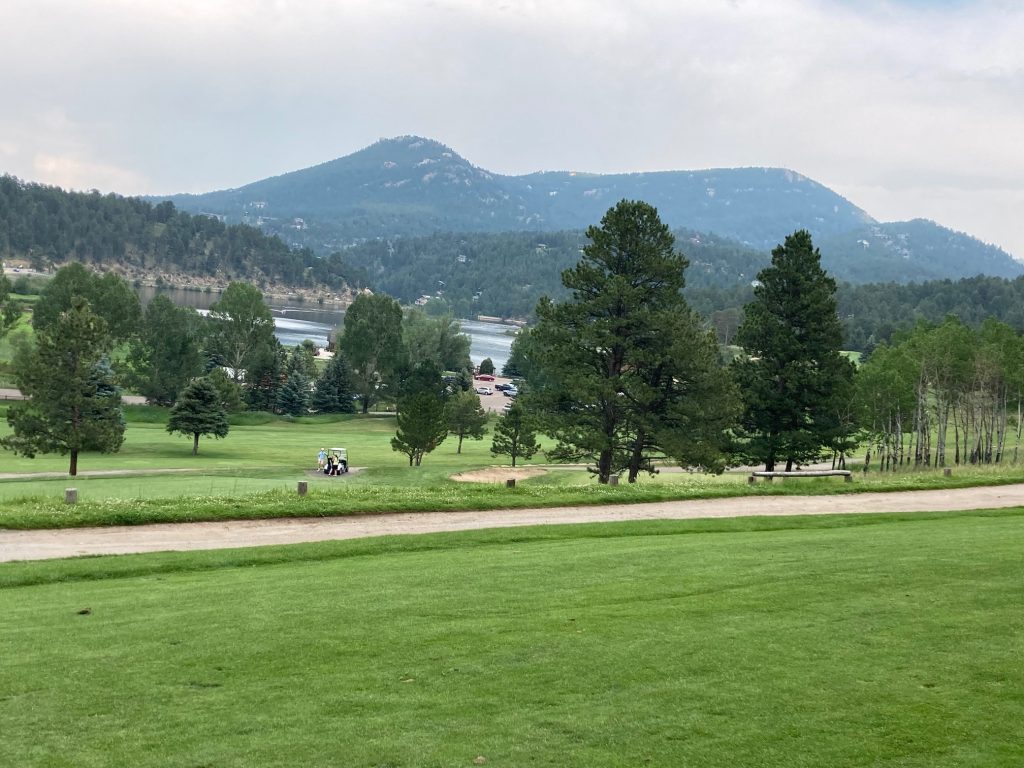 Commitment
The past few weeks I've done some very interesting experiments that I think you'll find interesting and hopefully will inspire you.
Recently I shared that I was doing my LHI Cleanse… Well a couple of days into it, I decided to add a 30-day challenge.

I made the COMMITMENT to do 150 air squats (no weight) a day for 30 days.
I was really enjoying the challenge and the development in my legs, so I thought what the heck? I added 90 push ups a day, then bumped to 105 and 120.
Now my arms are ripped and my legs and booty are toned and strong!

(If you don't know – I've been lifting weights since knee surgery in '88, so yes, I love muscle development.)

           Here's what I found very interesting in the process…
Because I made the COMMITMENT to the 30-days, I found it quite easy to stick with. One Saturday I fell asleep on the couch and did my final set at 1 am.
Because I made a commitment. It only took ~2 minutes to do 50 squats (3 x day) and 1 minute to do my 40 push ups (3 x day).
What I observed is commitment is actually easier than you may think it is.
It is just a decision:
– to honor yourself
– to honor a goal you've set
– to be on-time
– to drop the weight
– to reach your sales quota…

When you lock in because it's important to your health, finances, family, or your SELF, commitment provides easy motivation to complete the task.
Doing my 28-day Cleanse + the 30-Day Challenge is a total game/life-changer! My shape, mental clarity, energy and outlook are much better than they were just over 30-days ago.
BONUS: I had an acupuncture appointment about 3 weeks in to the cleanse and she was impressed by how powerful my digestive system was (powered from all the green smoothie nutrients!).
My question for you is… What will YOU commit to do for the next 30-days? Post your reply below and put it in writing.

YOU Have NO Limits!
In Love and Gratitude,
Lori, The Success Whisperer