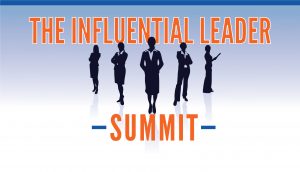 What is your default response when you feel you are not being heard? Are you a screamer, a turtle (slinking back in your shell), a drama queen, diva, a distractor, passive aggressive, calm under pressure?
What if you had the tools to improve and strengthen your voice to be heard, to lead authentically and to be followed because of your influence, experience and compassion?
…It starts with YOU.
Being an influential leader develops from the core of who you are—what you believe about yourself—what you handle with certainty, and where you second guess, over analyze or totally FUBAR what you had intended to say or do.
It's difficult to be totally honest with yourself when you have long-held beliefs that hold you back.
It's difficult to be the BEST you can be left to your own devices and self-rating—which is typically underrated.
Access to tools to build a strong, authentic, holistic (full-self) CORE is why I've created This Summit for you.
I've worked with many women at many levels of leadership who were still being held back by beliefs from their past. Beliefs that aren't even true, but are so etched into their DNA they could not see the path to navigate and go beyond them. But together we did!
This is your personal invitation to join me for
LIVE Virtual Event
The Influential Leader Summit
July 9-11, 2021
Elevate Your Voice—Empower Your LIFE
We'll nurture, enlighten, dig deep, have fun, kick your slippers up, share funny stories and develop a community of amazing like-minded women.
Because I really want you to attend so I can share this with you,
I'm offering the Summit ticket to you for $197.
That's a savings of $300
*offer expires June 3rd*
Enroll by Thursday, June 3rd and I'll add access to the videos from our 5-Day Stepping into the Leader You are Meant to BE Challenge
Register NOW

Let's celebrate each other and grow together!
You have NO Limits