Are you just over it…sooooo ready to leave 2020 behind?

Need serious clarity or direction on your next chapter or life goal?
Did 2020 leave you living in financial FEAR of never having enough?
Afraid to step out of the box and fail again?
OR…is it time to create and enjoy your BIGGEST success yet?!!
If you really want to manifest The Launch to your next level of success, and break though the barriers, beliefs and habits that have held you back…
It's time to create your Launch Plan for living your IDEAL life in 2021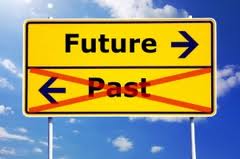 The Launch is a fun, interactive, and thorough way to create your 2021 plans for all seven aspects of your life.
You want different, better, unstoppable results—this is where you start (and pack your bag for lift off).

This is a January ritual for Lori and she made the commitment to share it with you so you too can enjoy success and happiness at new levels. It's time to leave mediocre and settling for "just okay" behind…

Do you wish you had more time—you can create more FREEDOM in your schedule and life

Are you consistently stuck in "not enough" money—Lori will teach you techniques to increase the flow

Stuck in a job that isn't really "it" and leaves you miserable and crabby—Lori shows you how to create a new spark of passion

Still carrying extra weight you planned to lose—there is an easier path to success in your health

Lack clarity, stuck in old patterns—learn how to breakthrough the blahs and create new beliefs that inspire and fuel your success
Even if you say you suck at goal setting and think it doesn't work—you'll love what you learn from Lori and how to use it!

Lori makes it fun by integrating her studies into the mind of elite athletes and how they power through seemingly anything…with confidence. Then translating these techniques for you to use.
"Why would I think about missing a shot I haven't taken?"
– Michael Jordan
---
This is a power packed program that includes tools, techniques and exercises to help you create and live your IDEAL Life in 2021!
The Launch Agenda includes:
1 – Planning for success all 7 areas of your life for 2021 (with focus on 3 top priorities)

Reviewing where you are today

Exercises to define your desires and create clarity (where you want to be)

Exercises to open/unlock your mind to what you really want (it doesn't hurt, really!)

Exercises (visualizing) to help you see and feel what it's like to have it

Setting measurable quarterly goals for 3 top life priorities in 2021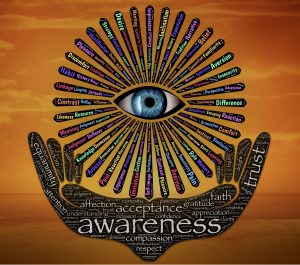 2 – Conditioning Yourself for Courageous ACTION and Unstoppable Success
Understanding how YOU create success and what barriers are blocking you

Digesting, owning and embracing 'No Limits'
3 – Packing your bag for The Launch (what you'll leave with)
Routine to assist you in reaching your goals (personal affirmations, vision cards)

Daily mindset primers you relate to

Your detailed 30-Day ACTION plan

Your high-level 60 and 90-Day ACTION plan

2021 Flight plan, Inspiration and Motivation
And more…

ENROLL NOW
(Virtual Webmeeting)
Your investment just $397
SAVE $100 with Extra-Early Bird Registration only $297
(Offer expires Dec 31st)

There is no better investment you can make…then investing in yourself.
---
With the right coaching, tools and experience, combined with the encouragement of other like-minded people you can create a winning strategy for life and do it faster than you ever imagined.
It's all here for you in this powerful program…
---
Certified Success Principles Trainer

I've personally used Canfield's principles of transformation over twenty-five years to improve my self-esteem and confidence after leaving an abusive marriage. I would never have started my own business or rebuild my life in 2.5 years after losing everything without Jack Canfield's Success Principles. I am proud to be a Canfield Trainer and share these proven practices and tools with you.
– Lori, The Success Whisperer

Why do attendees love Lori's powerful, life-changing seminars?
Attendees consistently rate Lori's seminars a 10 on a scale of 1 to 10 for the value they receive and the experience of participating in this program.
"I enjoyed the interaction of the group and learning that by visualizing, I can have more motivation." —Phil
"Thank you so very much! I can't wait to tell my friends and employees about this seminar!" -Jenna
"I was so inspired, you can never dream too big. To see and hear other amazing successful women and their struggles was very inspirational." —Brittney
"You have changed my life and I will always be grateful to you for that." —Regina
"I love Lori's energy! And I love the group dynamic she created in this seminar and how she gets to the heart of the issues in a positive, fast and very effective way." —Jackie
"I loved the energy in the room and learning I can do it, even if I get side-tracked. I now understand that vision is key!" —Chris
"I learned that I can attain my goals by taking action, and not to worry if I get off course because I'll still get there." —Andrea
"Lori – It was so good to work with you today in the seminar! I needed more than just 'more hope', I needed someone cheering me on & helping me articulate my goals. I've been letting 'fear' hold me back for too long. Your seminar brought out ideas, solutions, learning and professional development priorities which will make my career goals come true." —April B.
---
Let's create your personal Launch Plan that will lead to your IDEAL life in 2021

Join Lori in January
Virtual Seminar
Friday, Jan 29: 12 pm – 4 pm MT
Saturday, Jan 30: 9 am – 12 pm MT

ENROLL TODAY
Your investment just $397
SAVE $100 with Extra Early Bird Registration only $297
(offer expires Dec 31st)
Make 2021 Badass (Best Ever)!
I know you'll love this event. Because I know the power and inspiration it delivers, I guarantee it! Participate in the full seminar, work through the exercises, examine your current situation, habits and blocks and design your personal Launch Plan. Let the new approach absorb. My goal is to motivate, inspire and delight my clients. If you're not inspired to action with what you've learned, let me know before you the end of the seminar and I'll refund your entire tuition. Now you have nothing to lose.