5 (doable) Steps to Create Financial Flow

How often do you hear yourself saying, "I can't afford it?"
Do you worry about living check-to-check, paying the bills, saving enough for college education—or retirement?
Maybe you feel financially secure today—yet have a bigger plan or purpose you want to pursue, and don't know how to break away from the security of "the paycheck?"
Do you carry debt?
How much time, energy and money have you spent on interest fees and rationalizing that the debt is okay because it's only ~$15k and everyone carries debt…right?
Here's my question for you:
Do you feel at ease and comfortable with the thought of money—or
does the word and thought of money cause you dis-comfort and stress?
The chronic "lack" associated with your money mindset is why I created this new program.
I talk to people every week who are stuck in a mindset of "not enough," and it breaks my heart.
As someone who has personal experience losing nearly everything and creating an amazing financial comeback in less than 4 years (including building a brand-new home), I know how it feels. I've helped clients get out of debt faster then they thought they could, buy homes sooner than they thought possible and much more.
If you live check to check and are always kind of waiting for the other shoe to drop—this class could be a life-changer for you. I've included the tools to guide you.
If you struggle with beliefs you were taught as a child about the "evils of money"—and are stuck in some way financially as a result (you are not alone)—you'll find a release that offers peace of mind about money here.
If you've been dreaming about starting your own business and the financial fear holds you back, or you've been trying to grow your business, and can't seem to break through the level you're at —this course offers you that ONE thing you've needed to release your fears, believe in yourself and reach any financial goal you desire to achieve.
Money flows—before there was currency, it was a trade—my goat for your cow. My coat for your corn, and on it went. It is merely a system of exchange—yet people give so much power to MONEY! Life is good, or life sucks based on whether you have a little or a lot, (accompanied with judgements about the "haves and have nots").
The flow of money doesn't have to surge and go dry—you can enjoy a consistent financial flow—even when the economy tanks. And as The Success Whisperer, I want to show you, teach you, and give you the tools to not only understand it, but make it happen in your life. Are you ready?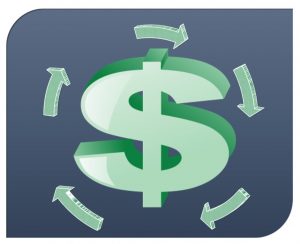 Could you use more consistent flow of money?
Would you like to have more money?
Could you begin, or grow or create a dream you have with more money?
…starting your business
…giving more to charity causes you care deeply about
…buying your dream home
…taking early retirement
…going on that dream vacation, Safari, or European trip
Join me for the 5-(doable) Steps to Create Financial Flow!
Register NOW
Who should attend?
Financial Novices (at breaking even or getting ahead)
Experts (financially comfortable—now…want to expand)
The chronic $$ worrier (I can't afford it, If "this" happens, I don't have money to pay for it, I don't deserve it, What if the market crashes?)
What's in it for you?
5-Weekly Webinar Sessions (recorded so you won't miss a thing if you can't join)
These are interactive sessions with optional Q&A

Week 1: Three Money FEARS and How to FLIP them

Things like: I can't afford it, there's never enough, I'm not good with money….
Learn how to take bold action and feel comfortable doing it
Digest the "doable" factor

Week 2: Budgeting 101 for the Financial BADASS

Learn to budget/plan for your ideal income
Know what's happening today
Understand what you need
Wealth principles in budgeting
Easy-to-use (and maintain) budget template

Week 3: Creating the Possibility of Prosperity (in your world)

Small, medium and HUGE
Tools for making the impossible—believable
Exercises to expand your expectations

Week 4: Creating Abundance in ALL Aspects of Your Life

Defining what you want
Gratitude and money or fear and lack
Taking a broader inventory

Week 5: Attracting the Wealth and Success You Desire

Understanding why you deserve it—money is NOT evil, you need money to live. Struggling is optional
Tactical and Strategic Best Practices
Adopting a practice that supports your financial desires
Each attendee will receive my custom "5-Steps to Create Financial Flow Toolkit"
This is your ticket to Financial Freedom…to create abundance and flow.
Register NOW
Class size is limited – reserve your seat today.


Still not sure?
Ask yourself this…
– What would my life look and feel like, if I didn't have to struggle or worry about money?
– What could I do if I managed my money better, had more savings and felt financially secure?
– How would my life be different if I had clarity around my finances, knew how to plan for and create the cash flow I've only wished for?
– Would the investment in this program be worth it if I learn to increase my income/revenue by $5,000, $50,000, or $500,000 or more this year?
– Am I ready to break free of power I give to money and create the financial situation I want?
This is your personal invitation from me to create Financial Flow and Freedom…I will show you how and support your journey over the 5-weeks we are together.
While this course is easily worth an investment of $500+ for the content you will receive, and how it will impact your life, it is more important to me that you can easily say yes and invest in creating your financial flow.
Register NOW
Early bird registration $139 (that's less than $30 per class!) expires March 12th
After March 12th — Registration is $149
Weekly (Wednesday) Class Schedule:
5:30 pm MT (6:30 pm CT, 7:30 pm ET, 4:30 pm ET)
Wednesday 3/20
Wednesday 3/27
Wednesday 4/3
Wednesday 4/10
Wednesday 4/17
What are you waiting for, let's increase your financial flow!
Register NOW
Questions? Ellen@nullLoriHansonIntl.com